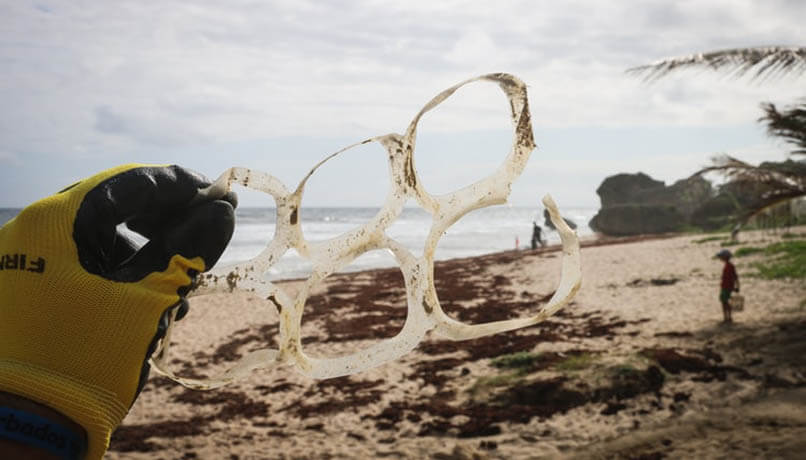 In 2017, 400,000 plastic straws were used in two weeks at Wimbledon. It's great that none were used in the last couple of years, but what about all the other single-use plastic that restaurants and hospitality venues use?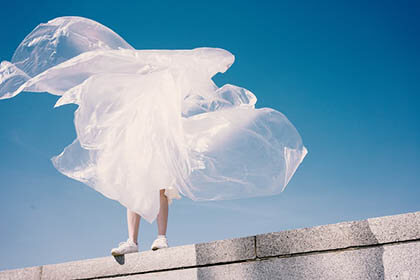 90,000 meters of cling film (plastic wrap) is used on average per restaurant per year. 90,000 meters is 22 acres. Per restaurant. On Average. What can restaurants do to stop using single-use plastic?
It's basically going back "old school" before things were so disposable.
Here are some of my ideas.
Takeaways:
Use an alternative to plastic cutlery for takeaway orders, and only give disposable cutlery on request. Most people buying takeaways are eating at home or the office, and often, they have cutlery there, so don't need the disposable kind.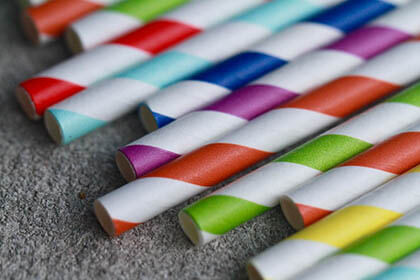 Bring your own containers for takeaways- much like bring your own coffee cup. Perhaps a small discount can be applied to encourage this - although this could be challenging for Deliveroo orders.
Limit, don't ban straw use. Offer recyclable/ biodegradable straws to those who may require a straw due to disabilities, etc. Paper straws are not necessarily recyclable, but some options can be recycled or biodegrade.
Use paper bags for takeaways and deliveries, don't stock any beverages that come in plastic - only stock bottles or cans, and use bamboo stirrers as an alternative to plastic coffee stirrers.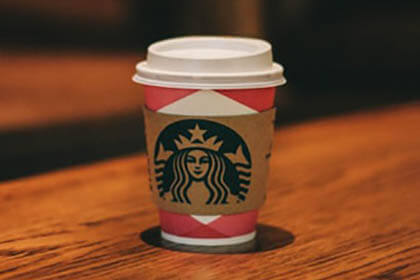 Eliminate unnecessary disposable items like straws, drink stirrers, toothpicks, and lids for cups, or make available upon request only
Be creative with your to-go dishes, and use glass mason jars for salads or soups and offer a refund if the glass is returned, or an option to pay a deposit. Or, provide food in clay pots for orders.
Purchasing
Buy in bulk whenever possible. Buy with as little packaging as possible or packaging-free, if available. Also, consider using ingredients in more than one dish to reduce food waste. Use reusable dishware for on-site dining (cups, plates, bowls, portion cups, cutlery) if dishwashing is an option.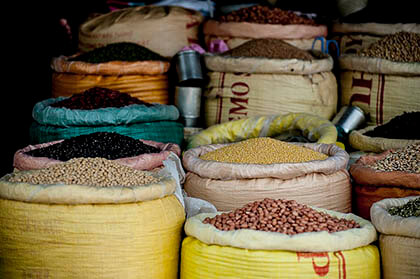 Invest in stainless steel food containers with lids for storing and preparing food and use real plates, cutlery and glasses, and cloth napkins, if possible, do dishwashing and laundry on site. Also, provide glass or stainless steel water dispensers for self-serve or refill pitchers.
Where possible, shorten your supply chain to eliminate as much packaging as possible. Set up ketchup, mustard, mayonnaise, etc. in self-serve, bulk dispensers, instead of individual packages, and use refillable containers made of glass, ceramic or stainless steel for salt and pepper, sugar, oil and vinegar, hot sauce etc.
Put containers for stainless steel cutlery on tables or at a self-serve station.
Food storage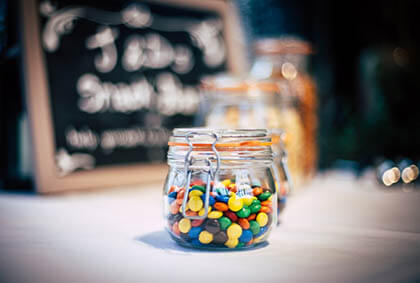 Eliminate excess packaging wherever possible - tell suppliers you do not want it. Use butcher, waxed and parchment paper wherever possible instead of plastic wrap. Also eliminate the use of all polystyrene foam.
Create back-of-house composting and recycling and create front-of-house recycling. And instead of plastic wrap, use the lids that are made for gastros - yes, these are made from plastic, but they can be washed and used again and again. Also, if/when these break, they could be recycled, while cling film goes straight to landfill.
Implement changes
Establish staff policies, protocol and training - consider staff concerns and suggestions.
Educate Guests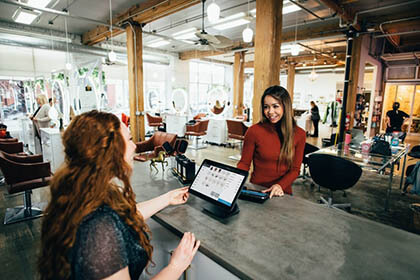 Let them know about the plastic pollution problem and how you're addressing it. Add an information card to your menus, explaining that your business is committed to reducing single-use, disposable plastics at your establishment.
Offer financial incentives for customers who bring reusable cups, containers and utensils.
When customers pay, ask them to fill out a short survey on how they view your new initiatives. Hand them the survey with a pencil, and install a collection box for the surveys in a convenient location.
Ask them to spread the word via social media, community groups, local media etc. and use sustainability hashtags that are trending.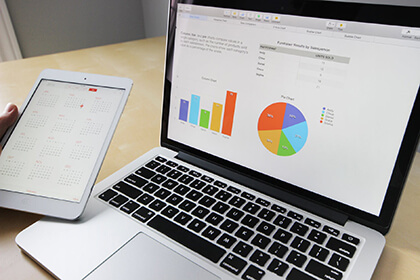 Track Costs and Responses
Review long-term vs short-term financial projections regularly to evaluate the changes you've instituted. Consider the external costs of waste management or reduced waste created, etc. and implement customer requests and comments where possible. Let them know you've done so.
Next Steps
Consider selling branded items such as double-walled stainless steel cups, bamboo cutlery, stainless steel takeaway containers of various sizes. You could also get active with your community's chamber of commerce or other business groups to encourage others to move toward zero-waste, and adopt measures to reduce single-use, disposable plastics.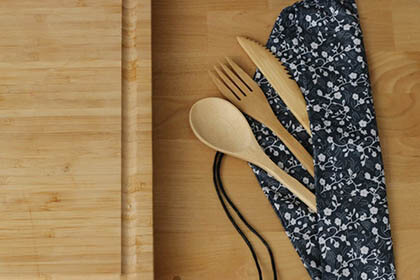 And finally, Join various campaigns to support the cause and get the word out that your establishment is actively doing something.
However, just reducing single-use plastic is not enough. Consider going paperless in your establishment too - it's easily done nowadays.
For more sustainability advice, check out our 6 Simple Steps to Increase Your Restaurant's Sustainability by clicking here!