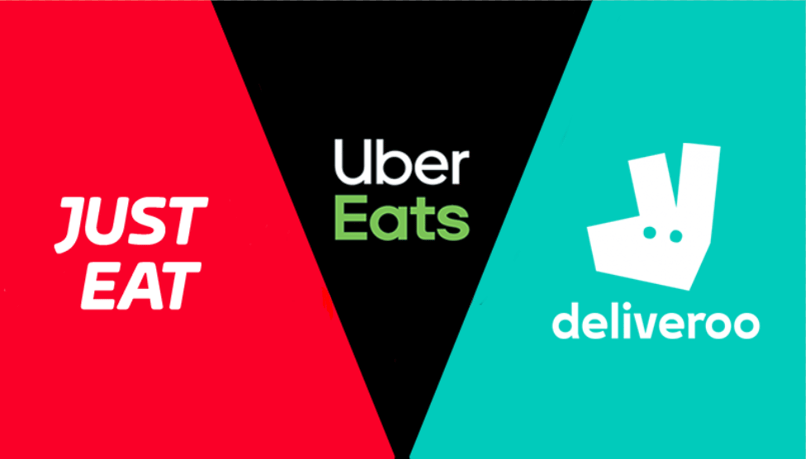 As part of our ongoing commitment to support our restaurant partners in these challenging times, we are working with you to look at ways we can add value to your business, help you pay the wages and keep the lights on!


Whilst it may seem obvious, we believe the answer is to serve your customers in their homes, plus we have a customer base of over 15,000 people that we would love to tell about your food delivery service!

Plus, if you are signing to more than 1 delivery service check out the fantastic offer from Deliverect which can make processing deliveries even easier, and you can sign up for free saving you over £500!
What Are The Benefits To Food Home Delivery?
Increase your sales

Reach more customers

Capture the takeaway market

No expansion needed

Contactless service/keeping you and your customers safe
Guaranteeing your customers the same fantastic food, wines and beers in the comfort and - most importantly - the safety of their own home.

How Do I Start Offering A Food Delivery Service?
It depends if you want to outsource or keep the delivery in-house as you might want to utilise existing staff, for more information on doing it yourself click here.
However, many companies specialise in delivering your food to the customer while actively marketing your business too. They work with thousands of restaurants around the UK and pride themselves on only working with high-quality eateries.

Who Are The Biggest Home Delivery Services In The UK?
Just Eat

In the UK, Just Eat work with over 29,000 restaurants, a world leader in mobile and online food ordering Just Eat is an easy, secure way for your diners to enjoy food from the comfort on their home!

With over 12 million hungry people visiting Just Eat every month, there is certainly a large appetite for this platform, can you see your restaurant listed on Just Eat?
To find out more click here.
Deliveroo
Deliveroo is a big player in the delivery market, operating in well over 100 towns and cities across the UK and with over 8,000 partner restaurants, they could be the perfect fit for your restaurant.

Want to reach as many potential customers as possible? Deliveroo has you covered with over 9,600,000 app downloads; there is guaranteed to be a hungry diner in your local area.

To find out more click here.

Ube Eeats

You may be familiar with Uber, the ride-hailing company which will get you where you need to go using their simple, user-friendly app. Well, in 2014 Uber stepped into the world food delivery and they haven't looked back.

Over 320,000+ restaurants use Uber Eats to connect to delivery people using their platform. Operating primarily in larger cities and towns, does this sound like a fit for your restaurant?

To find out more click here.


We'll promote you're new delivery service free!
We want to do all we can to help promote our restaurant partners to launch their new delivery service. If you are using a delivery service, diners will be able to find your restaurants landing page by using their post code to search.
Here is what your landing page might look like on each of the 3 platforms:
Once you have signed up to any of the above platforms, we want to tell our customer base of over 15,000 people that you are accepting deliveries! We will also update your Carbon Free Dining landing page with your new delivery option.
To find out what your restaurant landing page is, simply find your restaurant on each platform by entering your postcode, copy the URL (see image below) and submit it using the form below.



Once you have decided to launch your delivery service you need to shout about it, so here are our top tips:
Use your existing customers contact details to update them

Update your website

Use your social media channels


Contact your local radio station

Contact your local paper

Put signs in high traffic areas

Bus stops, supermarkets etc
What Equipment Do I Need?
Depending on whether you want to do it in house or use a delivery service, it's essential you have the right equipment to keep your food in top condition upon arrival to the customer. This may include takeaway food:
Containers

Condiments

Paper Bags (environmentally friendly 😉).
Many delivery services can provide you with the equipment you need and often co brand it!
Deliverect
If you are using multiple home delivery services, it may be worth considering using Deliverect a specialist POS system that connects your restaurant POS system to third-party platforms such as Just Eat, Uber Eats and Deliveroo. Deliverect will send all third party orders straight to your POS system, saving time and duplication.
Deliverect have recognised the need to support restaurants during this unprecedented time and are;
Waiving their set up fees which is normally £500
Allowing customers to go on monthly contracts that they can stop anytime
Released a Click & Collect module for restaurants to add takeaway capabilities very quickly
Giving 6 weeks of service for free, free set up, and after 6 weeks, restaurants can cancel anytime.
Restaurant owners across the globe are using Deliverect to help drive sales, here is why they feel this is the solution for them;
48% Faster delivery time - "Absurd Bird boosted time of delivery and ratings, leading to higher visibility on the Uber Eats app" and a sign-up form we can signpost to as we will include these in our communications. (Norber Swierad - Absurd Bird)


80% Error reduction - "The manual process of having to key in all the orders increased labor and often led to mistakes. After signing up with Deliverect, we were able to streamline that process." (Matt Steggles - Crêpe affair)


25% FTE Staff savings - "All order tickets look the same for all sales platforms, making it easier for staff, chefs and dispatch alike to prepare the deliveries in the most efficient way." (Pantelis Zirinis - Owner of It's All Greek To Me)
To find out more click here.