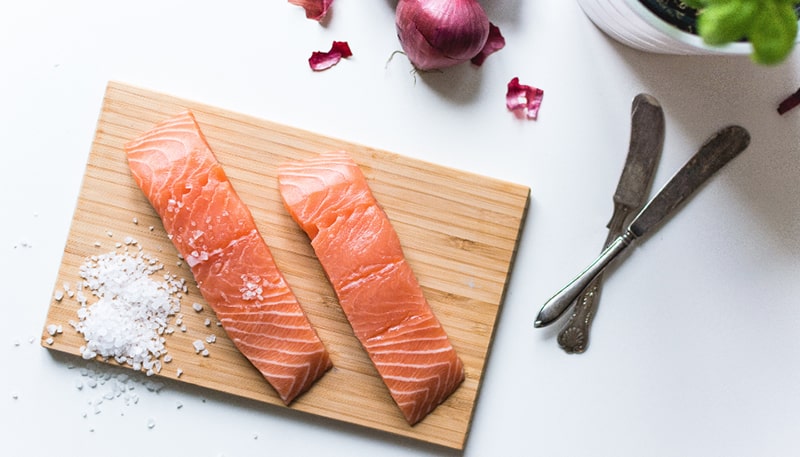 If you're passionate about food, there are possibly fewer more rewarding careers than a chef. Cooking is an essential life skill, however, have you ever thought about taking that skill to the next level? Chefs are in demand, In a recent study, 61% of recruitment agencies operating in the hospitality sector, states that they don't have enough chefs to meet demand.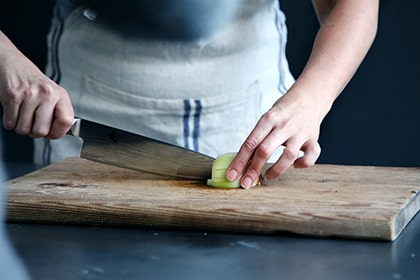 So, you might be tempted… But where could you be working? You're spoilt for choice, chefs work in a variety of different settings such as restaurants, hotels, military and if you fancy a life at sea cruise ships are always looking for chefs.

There are many different types of roles you can undertake as a chef, some are very specialised. You may have dreams of becoming an chef, but have you ever considered one of these specialised roles?


Executive Chef (Chef de Cuisine)
An executive chef is the boss of the kitchen, they are in charge of other cooks and oversee the smooth running of the kitchen. To become an executive chef you need experience, it takes extensive training and significant culinary knowledge. As an executive chef, you will perform tasks such as setting the menu and designing the look of the dishes, however, you will also be involved in the administration side of running a kitchen. Yes, that means paperwork!


Sous Chef
The word sous is the French word for under, In the chain of command, a sous chef is second only to the executive chef. The Sous Chef will have a fantastic understanding of every role within the kitchen. Sous chef may not have complete authority over the kitchen however they lead by example from preparing food to keeping the kitchen clean.
Pastry Chef (Patissier)
As a pastry chef, you specialise in… well, pastry! You would be responsible for producing cakes, pies, bread and much more. This position requires creativity and passion for developing pastry creations. From coming up with new ideas to preparing and decorating, a pastry chef is a specialist position which requires careful attention to detail.

What do the experts say?
Interested in becoming a chef? We approached 3 chefs and asked them what piece of advice would you give to a chef just starting their career? Here are their thoughts…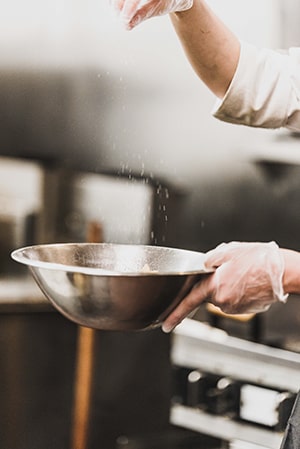 Joan Sanyaolu - Creative Director at A Taste Of Afrika
Definitely You must have the Drive! Passion! Make sure you learn the entire business of the restaurants too and not just what goes on behind the kitchen doors. Be willing to learn . The more you know, the more successful you'll be as a chef,Keep your head down, ears open, and do not lose focus of the fact that you're working to learn a craft that takes a lifetime to master.
William Grint - Head Chef at CQK Hotels
A great team comes from a strong leader. One with clear direction looking for a team of chefs that compliment each other and bounce of each other. You spend more time with the chefs in the kitchen than you do your family at home so a bond form the outset is paramount.
Lina Saad - Two-time winner of the International Gourmand World Cookbook Awards.
Being a Chef is not an easy path as many of our young people perceives. Chefs go through many bumpy rides before they slide over that rainbow of success. A successful catering or chef student is one who listens very well; listening is a key skill to develop and accept methods and techniques that later on would be an excellent turning point in life. Last but not least, every chef should have a philosophy or a certain principle in their cooking style. One that proudly reflects his heritage, culture, cooking style; a principle that becomes their unique story throughout the industry.

Mark Story - Head Chef at Searcys 30 Euston Square
If you are Passionate about cooking I would gain as much experience as possible, practice the art of cooking in the job and in some of your spare time, get a good solid base and learn all the basics well, they will be the backbone of your career, but be careful not to burn yourself out and lose the passion. Try new exciting things experiment and keep moving forward with current, and future cooking Trends, most of all enjoy your trade have fun.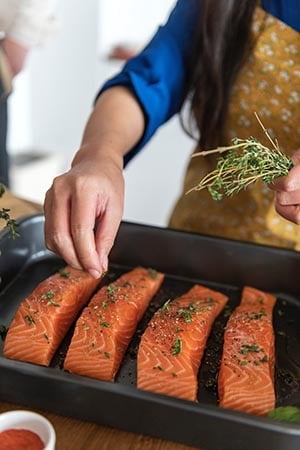 Matt Richardson - Managing Director at Zest Cookery

If you want to be a chef I need to start by telling you it's no easy ride! Don't be delusional in thinking you are going to be the next Gordon Ramsay within a year! Firstly "sharpen" up your knife skills, a good chef has impeccable standards when it comes to using knives! Secondly, prepare to work hard! Harder than you ever have, days off are a rarity and good pay isn't often the case when you first start but cooking is a lifestyle, not a job.
Finally, know your basics! Don't try and cook above your station! Learn the classics and the basics, trust me they're the best place to start! I'm not saying all this to try and put you off cooking! Believe me, cooking is a magical career that is so rewarding but it takes a lot of hard work and dedication. Push hard and you will succeed! One day I hope to be eating in your restaurant!

Keiko Yamamoto - Founder of Sushi Queen
When I started out as a chef, I was always observing experienced chefs works how they do differently than mine, and I was always taking notes, and writing down the recipes. I still keep Those note books.
Dan Cizmas - Head Chef at The Red Lion
First, learn the difference between a cook and a chef. Be proud when you put your chef whites every morning and learn the discipline required in every kitchen. Cheffing's an "art" in which you have to decide if you want just a job or a career...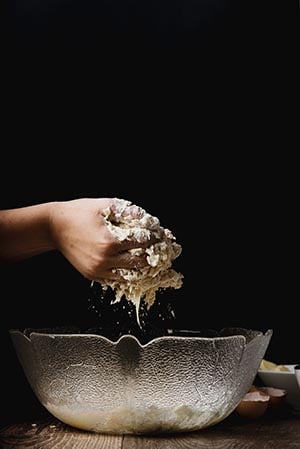 Simon Smith-shelly - Head Chef at St Helens Rugby League Club
So the best advice that I could give a chef just starting out on the chosen path that is cheffing would be.

1. Sleep well no all night gaming or social media
2. Eat well, long shifts require energy.

3. Be on time or early

4. Always take pride in your appearance ( clean uniform that is pressed )

5. On the uniform front make sure it fits well , comfortable and correct footwear. Remember your going to be stood or on your feet a long time.

6. Learn to listen

7. Be prepared to take criticism

8. Be prepared to make mistakes but always admit to your mistakes. Then react and try not do it again

9. Read up on your venue. Information is key

10. Remember the 7 p's Hard work pays off Experience is gained through the skills of your peers . As chefs / caterers we are still always learning new processes and skills . Be proud of your job role