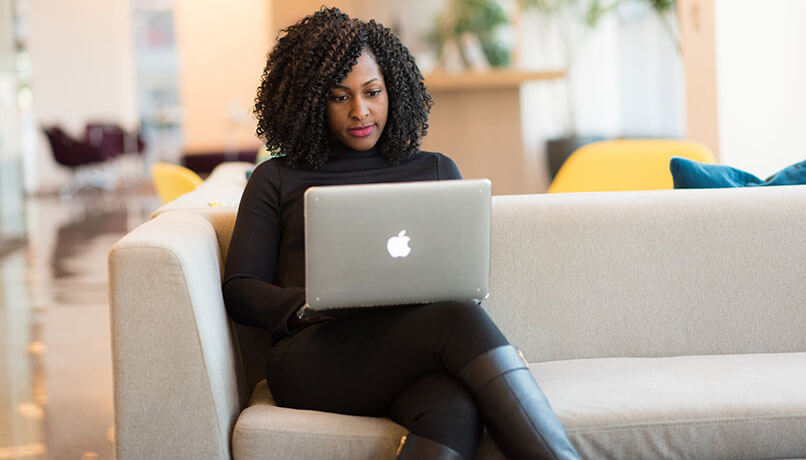 Jonathan Birch is Creative Director at the SEO and digital marketing agency Glass Digital. With eight years' worth of industry experience, he knows a thing or two about devising the perfect marketing campaign for a particular business. Here, he shares his expert tips for promoting eco-friendly hospitality businesses.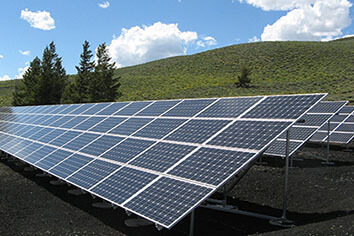 If you're the owner of an eco-friendly business, you will have put your heart and soul into ensuring all of the products you use or offer have been ethically sourced and sustainably packaged. Your work premises are probably powered by green energy, and you might offer a cycle-to-work scheme in an effort to reduce the carbon footprint of your employees' commute. But you can't stop there — you also need to devise an ethical marketing strategy that will help to highlight just how responsible your company is.

Of course, this can be easier said than done. So, to help you out, I'm going to outline my top three ethical marketing tips. Take these on board, and you'll have no trouble gaining and retaining trust among your target customers.
Join forces with ethical influencers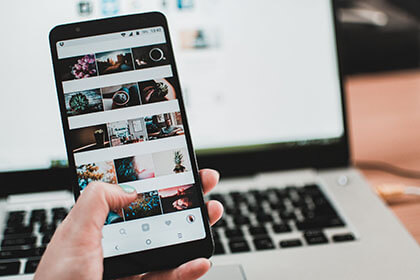 There's no denying that the rise of influencer marketing has been one of the biggest and most notable changes in the marketing industry over the last few years. While fashion and travel bloggers have certainly dominated this space so far, there are more niche influencers out there who have followings that are smaller but just as powerful. And, some people with these platforms are choosing to use them for good, whether that's by showing that sustainable fashion can still be stylish, or that we could all be using a lot less plastic in our everyday lives — these are the influencers you'll want to work with.

Make a list of ethical bloggers or Instagrammers who you're interested in working with, and then send them all a personalised message explaining what your company does and why you would like to collaborate with them. Then, invite them along to see what your establishment is all about. It's also a good idea to consider other little ways you could show them how eco-conscious you are. For example, could you outline the most environmentally friendly way to travel to your hotel? Little details like this will make all the difference.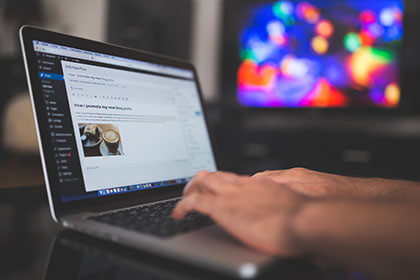 Try to avoid pushing the people you contact to post about their experience at your establishment. They'll already know you're looking for exposure and, if they genuinely enjoy the time they spend at your hotel or restaurant, they'll naturally be inclined to let their followers know about it.
Publish helpful content that promotes sustainable living
Content marketing is one of the most powerful marketing tools out there for a number of reasons: it gives you a chance to answer frequently searched questions (which is great for SEO); it allows you to show you're an expert in your field, and it provides you with the opportunity to really demonstrate how you're different to your competitors.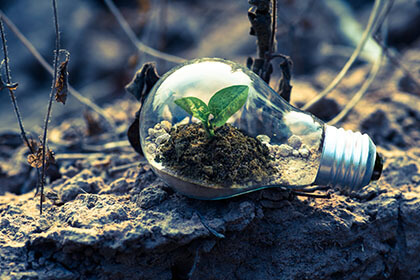 As long as your content is relevant to your industry and your target audience, you can't go far wrong. For example, if you run an eco-conscious hotel, you could put together a guide that highlights all of the vegan restaurants in your area. Or, if you're the manager of a restaurant that only uses local and seasonal ingredients, you could put together an article that explains all of the benefits of this. It's all about showing that you're serious about managing your establishment in a responsible way and that you're an expert in your field.

If your content is high-quality, valuable, and trustworthy, it's likely people will share it too — whether that's on social media, or with a link from their website. Both of these are great for increasing your brand awareness, and natural links from external sites work as votes of confidence. So, the more you have, the more trustworthy Google will think your content is. As a result, it will be much more likely to rank well on the search engine's results pages.
Be transparent and encourage prospective customers to ask questions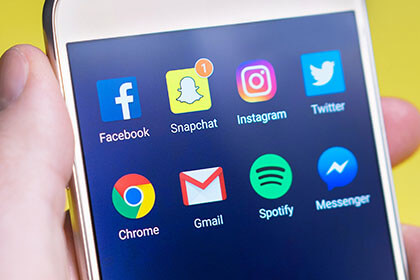 When you're looking to establish yourself as an ethical and eco-friendly business, transparency is incredibly important. If you manage a restaurant, people who are looking to live more responsibly will want to know everything from where your ingredients were sourced to whether you offer any vegan dishes. Meanwhile, eco-conscious hotel visitors will care about whether your bathrooms are plastic-free, and what your bed sheets are made from. So, it's a good idea to lay this all out on your website, so there's no confusion.

However, it's unlikely you'll be able to anticipate every question anyone is ever going to have, so I would also recommend making it very easy for people to contact you directly. You could do this by encouraging people to get in touch via social media, and answering them promptly, or you could even set up an instant messaging option on your site. This will go a long way towards building trust between you and mindful consumers, which is incredibly important. It offers an element of conversational marketing, which is going to become increasingly popular over the coming years.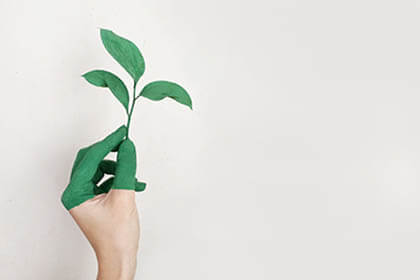 Take these tips on board, and you should find it much easier to market your eco-friendly business in an ethical way. And, you'll hopefully be able to ensure your target customers become more mindful of the things they buy and the places they visit in the process.
For more expert marketing advice, check out this Restaurant Marketing Guide by clicking here!