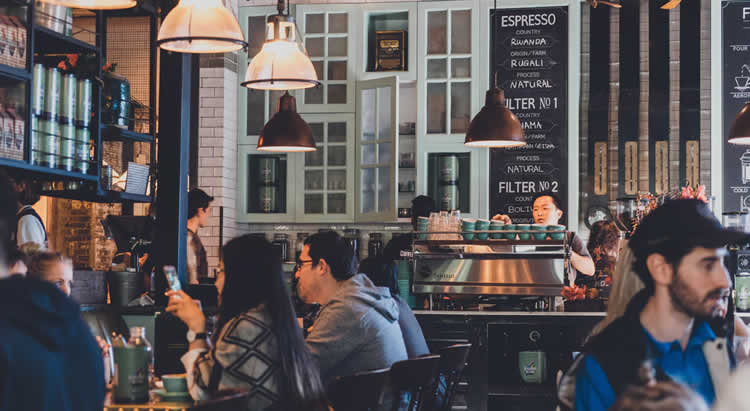 Attracting diners to choose your restaurant over a competitor is a battle all restaurateurs face every single day, whether you emerge victoriously depends heavily on your ability to showcase the fantastic dining experience you have to offer. I am going to show you 8 effective solutions you can implement today that will give you the edge and get diners bums on seats.
Read time: 20 minutes
---
What's on this page?
How Do You Get An Eye-Popping Instagram Feed?
Engage With Your Customers Online
SEO, Make Google My Business Work For You
---
The Power of Social Media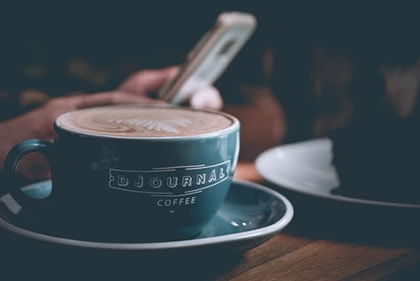 Social Media, communication King
Social media is simply the way we all communicate in 2018, I'm sure you have social media pages for your restaurant however which social media pages you focus on is vital to the success of your marketing efforts. Also, your website won't always be the first place potential diners look to find your menu and opening times - the more accessible this information is to find, the better!

If for some reason you are not using social media as a method of promoting your restaurant you are missing out big time on potential diners. Whether you are a small restaurant or a multimillion pound chain, social media can bring value to every size of business.
What types of social media channels should you prioritise? There is much debate which is the best social media for restaurant marketing. Instagram, Facebook, Twitter and TripAdvisor have all given fantastic results to restaurants who have utilised them correctly and taken them seriously as a form of marketing.
Take a look at 4 Ways You Can use Facebook To Market Your Restaurant
Social media is king, TripAdvisor found social media was reported to be the most effective marketing channel when they surveyed restaurateurs. Social media is accessible and at the fingertips of everyone in the hospitality industry, having a social media account is one thing, being able to use its full potential is another.
The beauty of social media is that you can start utilising its power right now, whether you are on social media or not we are going to go through some of the strategies you can implement today to start driving diners to your restaurant.
---
Foodies Love Instagram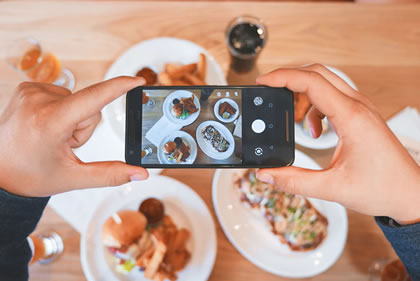 People love taking pictures, Instagram is growing in popularity every day and it's leaving the more established social networks in its wake. Instagram Has just announced it has hit eye watering 1 billion monthly users and with new features such as IGTV announced in June, Instagram is looking for dominance.
Why is Instagram so popular? People love the simplicity of being able to follow their favourite brands and see eye-catching photos and videos. Although new features are being added regularly the simple, easy on the eye layout is a fans favourite.

By creating a mouth-watering Instagram feed you are sure to attract foodies from all around, a well taken vibrant image of a dish you serve could tempt those hungry diners to try your restaurant for the first time. Even by tailoring your menu to produce 'instagrammable' meals will encourage your diners to post their own pictures of your food that you can simply re-post. Just take a look at this Instagram post from Rossopomodoro, hungry yet?
---
How do you get an eye-popping Instagram feed?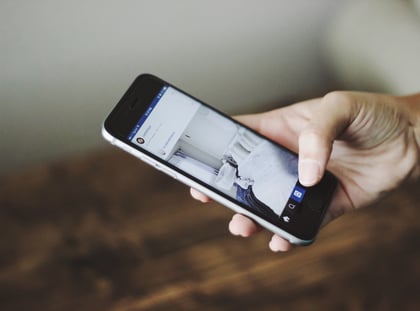 Most phone cameras are unbelievably good these days, offerings like the iPhone, Google Pixels and Samsung Galaxy's are more than capable of taking a good photo.

However, to be able to create an image worthy of your Instagram feed you will need to take time to compose the photo and edit the image to make it look the best it can be. There are plenty of YouTube videos which can teach you the photography and editing skills that will help post the best images. It's important to remember that you should stick to a 'theme' throughout your Instagram feed - sticking to a certain filter or colour scheme, to show your restaurant's story. Find more hospitality photography tips here!

Although we have talked about the power of photo on Instagram, video is not to be ignored.
Video marketing is a big deal, in fact, 80% of all web traffic is expected to be video by 2019. Videos up to a minute long can be uploaded to your Instagram feed alongside your images.
With the addition of Instagram Stories in late 2016 and more recently the announcement of IGTV, the platform is taking video very seriously. Instagram stories are very popular, the feature allows video and photo content to be posted as a story, however, this will disappear after 24 hours. You can use this feature to show off the excellent dining experience you have to offer as well as your latest promotions.
---
#Hashtag Promotions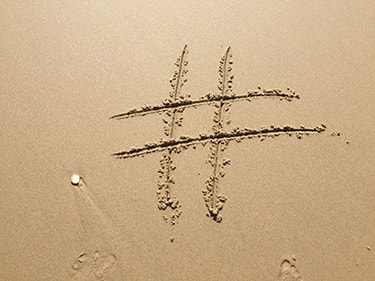 More digital photos are being taken than ever before with an estimated 1.2 billion taken in 2017, diners especially can't resist taking a well composed, nicely edited photo and sharing it on their social media.
Instagram, Twitter and Facebook are social media channels which hashtags are most effective, you want to be encouraging diners to share on social media and using a hashtag is a great way to do so.
Hashtags can be used for a range of promotions such as competitions, new dishes and customer discounts. You could encourage people to use a hashtag on social media for a reward, for example, you may want to encourage diners to upload a photo of their food to social media with your hashtag for a free drink or 5% of their next visit.
Hashtags can also help to reach a wider audience, but don't go hashtag mad - this can be damaging to your social media feed!
Hashtags shouldn't be complicated, they should be unique so you can accurately track engagement. Take Coca-Cola for example, they had huge success with #ShareaCoke, this hashtag is unique, simple and on topic for the brand. #ShareACoke is short, it has a call to action (share) and mentions the brand name, giving it the best chance of being successful.
---
Engage with your customers online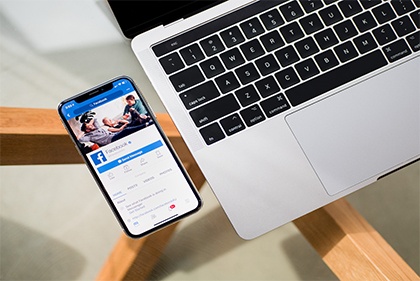 Without customers you have no business, it is for this reason that not engaging with existing and potential customers is illogical.
Unfortunately many restaurants do not see the value in interacting, however it should be embraced as an essential part of your marketing strategy.
Engaging gives you a valuable insight into your audience as well as making them feel valued. Reach alone will only get you so far, to post is simply not enough and a failure to engage can be fatal. Think of online as an experience, from an experience you want intimacy, emotion and engagement.
So how can you engage online?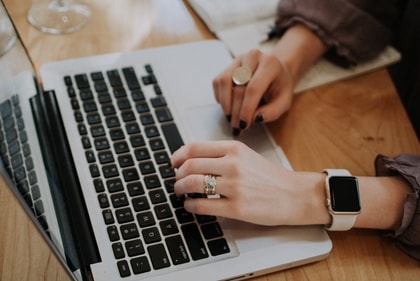 Make a point to reply to as many social media comments as possible, this may be difficult depending on the amount of traffic nevertheless a portion the day should be spent engaging with people who have taken the time to write a comment. Ideally, a written response however reacting with a like or an emoji will also provide value. Make sure when replying you use the correct tone of voice, you want to be positive and cheerful, stay away from negative words or emojis.
Questions, asking questions on social media encourages people to engage with your post. The more engagement the more you can build a relationship and understand your followers. You don't want to be asking questions which split opinion in a negative way however light-hearted disagreements can be extremely engaging.
Here are some examples of questions you could ask
"Coffee or Tea?"
"What's your favourite Ice Cream?"
"Chocolate or sweets?"
Posting questions like the examples above alongside a captivating image will be sure to get people giving their opinion.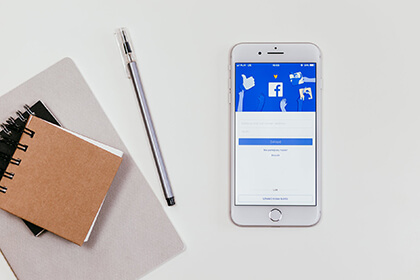 Another great way to engage with customers online is through encouraging Facebook reviews, and then using these to not only interact with customers, but to show potential diners the excellent experience others have had at your restaurant, or how you have resolved any potential problems/issues! And it's a great way to get general feedback from your customers. Some establishments offer incentives - for example 'if you show your Facebook review of our restaurant you will get a free drink', but even just a friendly reminder in the form of a poster/note on the menu will encourage people to post a review. This in turn gives more opportunity to engage with your customers, especially as it's crucial to make sure you reply to every review!
---
SEO, Make Google My Business work for you
The art of SEO is huge when it comes to restaurant marketing and it always will be. The ability to be ranked highly will increase the likelihood of your content producing more traffic. Competitive, strategic and contently evolving, SEO is key in driving diners to your restaurant.
Google My Business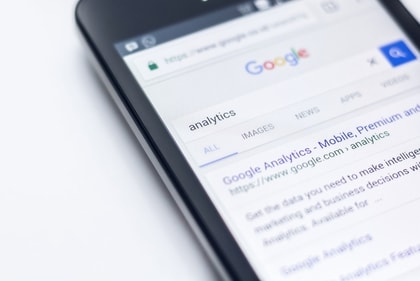 In all likelihood you probably already have a Google My Business page (GMB), it is a fantastic tool you should be using to make your restaurant easier to find. As a restaurant you can use GMB to increase your presence online through Google, search and maps, by adding business information such as how to find you and the story behind your business. GMB is free and if utilised properly will be sure to increase your visibility online.
There are many features of GMB which are not often used, not to be sniffed at these features can really increase your visibility online. In 2018 Google released Google Posts, this new feature allows you to promote your latest deals and offerings and even to add a call to action. These posts should be updated regularly as the premise is they are your restaurants latest advertisements. Not everyone is using Google Posts as the feature is relatively new, you could get an edge on your competitors if you start now.
2018 has been a big year for GMB as the updates seem to keep coming, the great news is as a restaurant you can take advantage. Did you know that you can add your entire menu to GMB? Well you can, as well as allowing potential diners to view what your restaurant has to offer Google will also create a featured snippet of your menu, brilliant news if you want to increase your visibility online. If you would like to know how you can create a free Google My Business page click here.
---
The power of Word of Mouth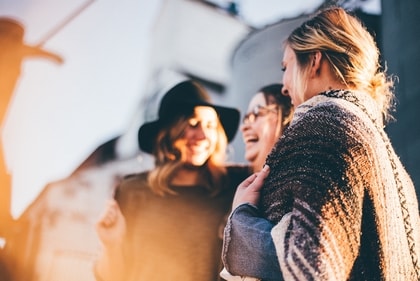 Arguably the most important type of marketing word of mouth (WOM) is as important today as it was hundreds of years ago. Word of mouth marketing is a form of communication which relies on the positive recommendation from a customer to a potential customer. Peer to peer shared information is considered credible, the ease of which social word of mouth is shared throughout social media and in person makes word of mouth a very powerful type of communication.
So how can you increase positive word of mouth as a restaurateur?
Feedback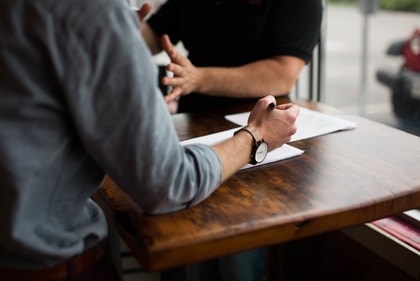 First of all you need to understand your diners, what do they prefer? What are their characteristics? Only when you truly know the people you serve can you actively seek change to positively effect WOM. Gathering feedback from your customers and finding out what they like and dislike will set the foundation for change, without feedback how can you be sure changes would be specific to what your diners want? WOM can be affected by many things however findings do suggest the quality of the environment, personal interactions and value are all major influences. Gathering feedback on these three areas would be a good start.
Promotions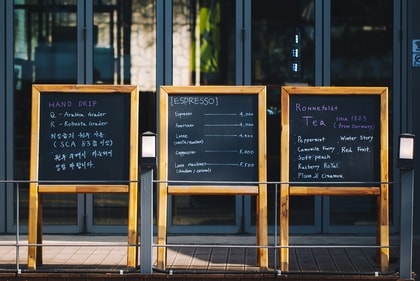 Staying at the forefront of diners minds is always important and a factor of WOM, giving your customers something to talk about like a promotion is likely to increase WOM recommendations. Who doesn't like saving a bit of money when they are dining? Having a brilliant offer is not only going to tempt a diner to your restaurant the chances are they are going to let others know about it.
Promotions should be frequent, a change of offer is a new topic for people to talk about. An offer on drinks for one month and food another for example could mean diners spread the promotion to different demographics.
Encourage social media sharing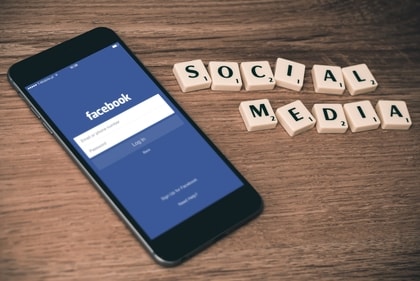 WOM can be communicated in two different ways, orally and written. Social media being the king of communication that it is will be the best way of getting the written message shared. Encourage people to share, you can write on the menu, chalkboards or other signage in your restaurant that people are welcome to share their experience.
Sometimes people just need a gentle visual cue to remind them to get their phones out and share on social media. I have to give another mention to hashtags here, seeing a hashtag which you may be promoting in your restaurant could be a call to action which encouraged WOM social sharing.

Another way to get your content shared on social media is by connecting with social media influencers. By allowing them to try your brand or products, understand your initiative etc. they're likely to share your business to their followers!
---
Go Green, Diners Love it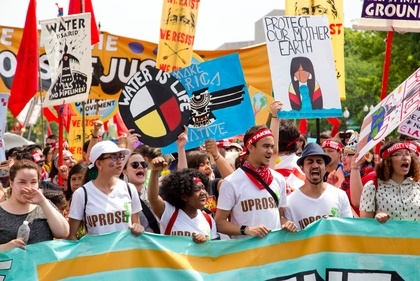 When you finish work, put your feet up at home and watch the news I bet there is a good chance the environment is topic. For good reason, the effect of everyday activities and attitudes is having a devastating impact on the environment. Unfortunately, there is very little hope for improvement until we start to take responsibility for our actions.
The public is well educated due to enlightening research which makes it way into our media, as a result when choosing a place to dine they are more likely to choose a restaurant with green credentials. By taking responsibility for the environmental impact of the production of your meals you can promote your restaurant as being environmentally responsible. You can advertise that you are doing your bit to be green and be environmentally friendly, whether it is through social media or signage in your restaurant you can tell the world your restaurant is sustainable.
How do you become more sustainable as a restaurant?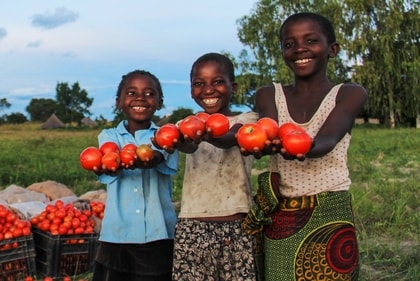 There are a number of ways you can become more sustainable, there is no doubt Carbon Free Dining is a brilliant solution for offsetting the carbon impact of your restaurant, making a massive difference to the lives of people in developing countries.
The concept is simple yet utterly life-changing, here is how it works. An optional 99p is added to the table bill, when the diners pay the 99p Carbon Free Dining guarantees to plant one fruit tree in a developing country. Not only will the fruit tree absorb dangerous carbon dioxide gas, it will help end poverty by producing fruit to live off. Excess fruit can be sold or made into products which will help create an economy and ultimately reduce the reliance on foreign aid in the region.
Carbon Free Dining comes at no cost to the restaurant as the 99p is paid by the diner, if you would like to hear how you can increase your marketing efforts and help change lives then click here.

---
Start a blog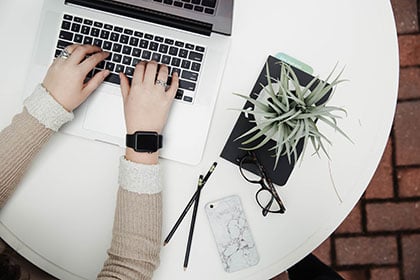 Although the likes of Instagram and Facebook get much of the attention when it comes to restaurant marketing, blogging can often be overlooked. However, blogging is very much relevant, in fact, it could be the missing piece to your marketing puzzle!

Blog's are fantastic and driving traffic to your website, in-fact, some restaurant has seen as much as 78.8% increase in web traffic after only 3 months of content marketing. Blogs can have a brilliant impact on search engine optimisation (SEO), it could be the difference between page 14 and page 1 on google!

Furthermore, the way a writer describes a meal or experience will give a whole new feel to your blog, and will create a new description of your meals that a picture simply doesn't give. Writing a blog is unlikely to drive to show significant results immediately, however, implementing a solid blog strategy and delivering relevant content to your audience is a sure fire way to success.

To find out how starting a blog can help improve your restaurant marketing click here!