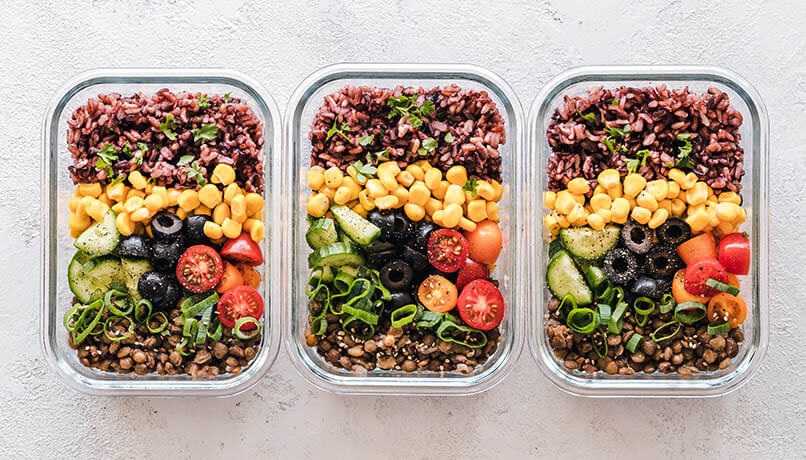 For as far back as I can remember, moving from job role to job role, I have usually had to navigate my life around split shifts.

While this is not unusual in hospitality, it has of course always involved a great deal of 'clock watching' and forward-thinking when it comes to having meals ready at home for quick and easy preparation. Without doubt, fish dishes have for a long time, been my personal favourite, and this has been driven slightly more these days by my conscious want of a protein-rich diet. I also worked for a fairly high-profile fish restaurant in Torquay in recent years, and that only served to increase my enthusiasm.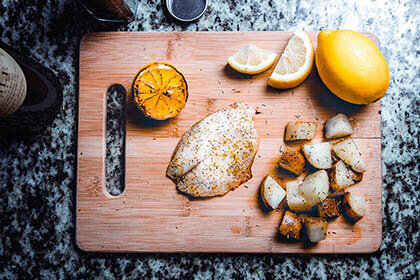 So now I will sometimes portion up some small cuts of salmon, haddock, cod and hake and freeze them down in bags. Then if I fancy a quick fish pie, I can steam the fish cuts in my steamer pan, make a nice sauce with a bechamel base, paprika, lemon juice and worcester sauce, pipe on some mash (that I also have pre-prepared and frozen) and quickly brown it off under the grill. That served with or without some vegetables, fresh or frozen, always hits the spot.

I also occasionally knock up some Thai salmon fishcakes (probably my absolute favourite) and enjoy them with some sweet chilli sauce or perhaps just buy in some small cuts/fillets of fish and either steam them and enjoy with some new potatoes and veg or make some beer batter and just do some cod & chips in my new countertop fryer - though only on a Friday of course! 😉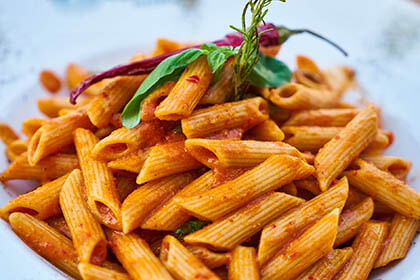 When I have time, I also tend to make big batches of things like chilli, bolognese, lasagne and cottage pie and freeze them down in pots. These are also all firm favourites (especially on the winter months), and there's nothing better than being able to just come home, knowing it's ready to pop in the microwave. The other obvious advantage to making up your own batches at home is that its cheaper and for people that are on a budget with their weekly food shopping spend it can help to keep costs down.

With this being said, unfortunately, these days there probably isn't that much difference between the cost of cooking in and eating out (fuel costs factored in etc.). However, overall, if done consistently, it is likely still the more economical option.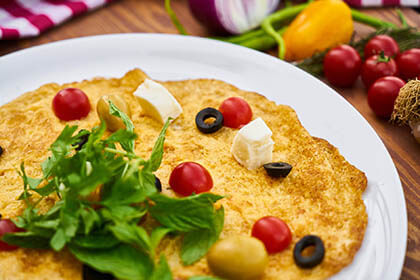 Going back to my protein diet - I am, and always have been, a big lover of eggs in all forms, but especially scrambled (with skimmed milk), poached or a nice 3 egg omelette with some kind of filling - ham, mushroom, cheese - the options are endless! That with a salad of some sorts always great! I always try to keep a decent selection of basic ingredients at home so that between the dishes I already have pre-prepared and everything else, I can usually knock up something substantial and healthy.

I am aware that I am making myself out to be a saint here when talking about my daily eating habits. I do, like most people, of course, have my weaknesses and occasionally go astray with the odd guilty pleasure - cheesecake being well up there! I am also a sucker for a good barbecue in the Summer - Angus burgers, Cumberland sausages, spare ribs, chicken legs with potato salad, coleslaw and a simple green salad - bring it on!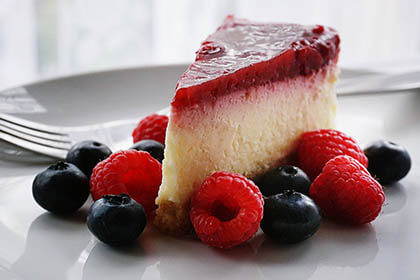 On the whole, I do try to stay on a healthy, nutritious ground and set some kind of example. Carbs are sadly the enemy these days though - they are trying to find me, but they will not catch up with me, and I will beat them at all costs!