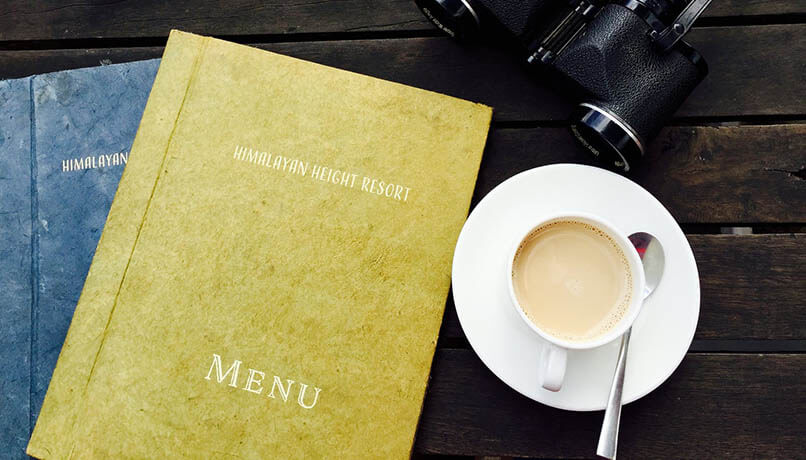 Creating a menu is far more complicated than many restaurateurs realize. It's a lot more than just listing food and beverage items and sticking a price on it. If you know how to design and engineer a great menu, you can be sure that it will be an excellent sales tool.

Things to think about when creating a menu:

Balance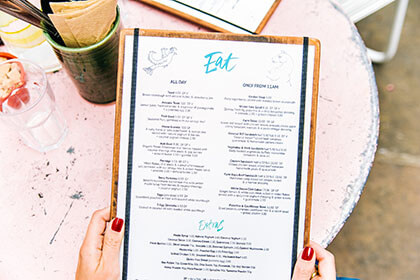 If your menu is a manageable size, physically and with the number of items on offer, you are able to entice and encourage the diner to easily make their selections. It's ideal to have 7–8 items in each section; any more than that and it becomes a sea of words for the reader. Too many choices can cause overwhelm and confusion or stress.

Keep fonts easy to read. It should be simple and clear without using too much jargon or 'fancy' words. Be mindful of how the light changes in the restaurant throughout the day. Consider the psychology of colour when choosing your menu paper and ink colour. Aaron Allen has stated the following: "The colours on a menu can affect what we order. Green implies the food is fresh, and orange stimulates the appetite. Yellow is a happy hue and is used to catch the diner's attention. Red encourages action and is used to persuade us to buy the meals with the highest profit margins."
Layout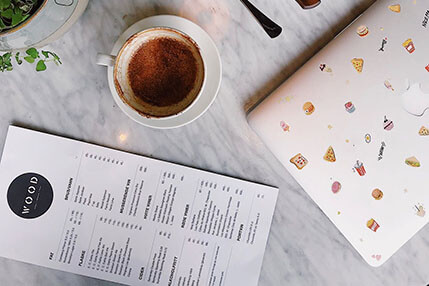 A tremendous amount of research has been done on how people read menus and what the best placement for items is. There is a lot of psychology behind well-written menus. According to the research, you should put your most expensive, top quality main front and centre. Guests usually glance at this and then focus on whatever is directly beneath this item and proceed to order the item beneath the fancy one. So use this spot for something that is an iconic item that generates you the most profit.

The top two and the last item in each section are the most frequently ordered- use these spots for items that drive your GP. If the menu opens up, the lower left side is usually a 'go-to' spot and ideal for items such as kids meals or sides. Use enticing adjectives to excite guests and get them salivating. Keep descriptions honest and straightforward, but use phrases such as 'day boat', 'home-made' and 'home-cured' (if these are true).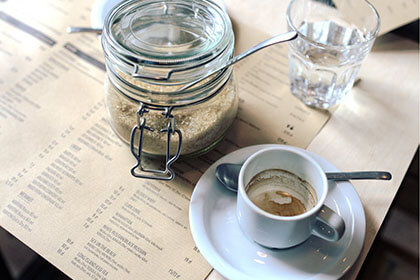 Round numbers add a sense of sophistication to pricing. Anything ending in .95 sounds like great value, but is not suitable for all styles of restaurants. Use negative space wisely- the eye is drawn to open spaces. So place items here that will drive the bottom line and will keep people coming back.
Versatility
When creating your menu, remember to consider your stock holding - how much space do you have? What items are repeated in other dishes? A versatile menu is one that balances high and low food costs and minimises waste. It aims for a reasonable average profit margin.

Analysing and understanding the performance of your menu is also critical - a menu should be fluid enough to be able to remove poor performing items without a massive upheaval to the business. Training your staff on all the basic processes and ingredients in the business will also make it easier for them to sell the items on the menu and understand what to offer alongside certain dishes for the all-important cross-selling.
Know when to update your menu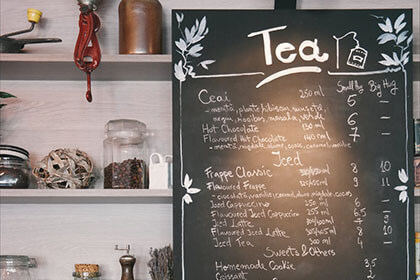 Whether seasonal, monthly or weekly. Make sure there are processes in place so that everyone in the business is aware and trained on the new items. Consider the type of paper you are printing on, how often you print, and if there is an alternate use for outdated menus. It's costly to the business and the environment if mistakes are made or if they cannot be recycled. Always proofread the menu and ensure all legal requirements are adhered to.