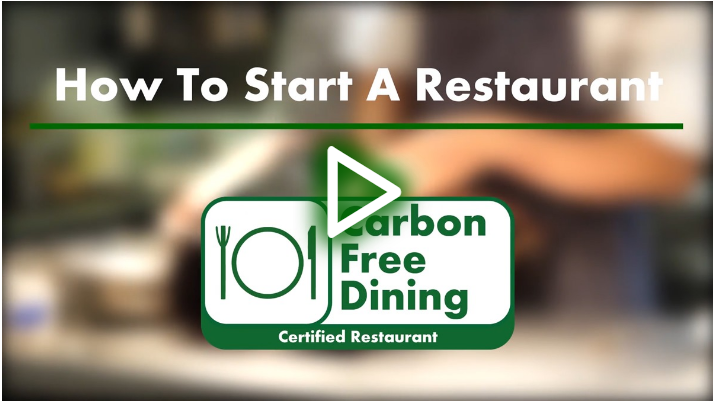 So you're looking to start a restaurant? It seems like you're not alone, there appears to be more and more restaurants trying to break into a competitive hospitality industry every year. Taking on this new exciting venture is not to be underestimated, whether you are a seasoned business professional or you have just graduated university, starting a restaurant is not easy but the rewards are worth it. Let's take a look at some of the things you will need to do to open your dream restaurant.
Read Time: 14 minutes
---
Whats on this page?
---
Do You

r

Research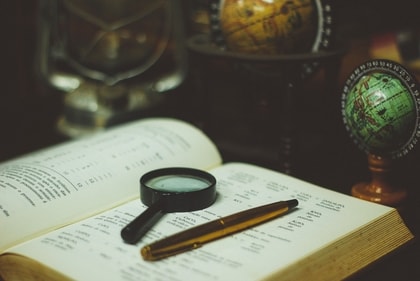 So you want to start a restaurant, great! To get to this point I imagine you are raring to go and are buzzing with the thought that you could open your very own restaurant! You must have a strong mindset as only 40% of restaurants make it past the first year, however, there are tremendous opportunities within the restaurant industry and you can be a part of it. Underestimating the knowledge and experience needed to start a hospitality business is a very common mistake that many new business owners make - so do not fall into the same trap!
Proper planning will increase the chances of you becoming part of a positive statistic, there isn't only one reason that many restaurant's struggle, rather a myriad of issues which ultimately result in only a small percentage making it past the 5th year.
What many budding restaurateurs fail to do is research thoroughly - according to Dr HG Parsa, 60% fail within 3 years resulting in debt and a lot of heartache. Before you start preparing food for your diners, you need to figure out several things first; from kitchen appliances to location, menu, financing, and layout, opening a restaurant requires a mountain of research.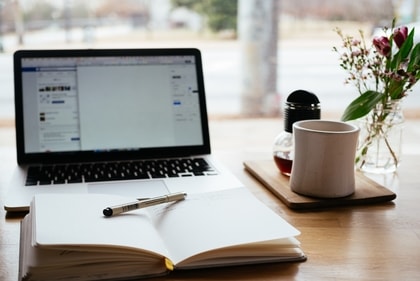 Start by establishing your target market, what does your ideal customer look like? If you know the area where you wish to open your restaurant, start to research the demographics of that location. Is it bustling with business professionals or is it a quiet, more residential part of town? Creating personas is an excellent way of getting an accurate profile which represents the type of customer you want to be dining at your restaurant.
There is research to suggest that different generations have different dining habits, it pays to understand what a particular demographic wants in order to cater to their needs accurately. Take the millennial generation, for example; research suggests that in comparison to any generation before, millennial's are most likely to eat out at restaurants and seek convenience. If you decide this is the generation you want dining at your restaurant, understanding their dining habits is essential to increasing your profitability.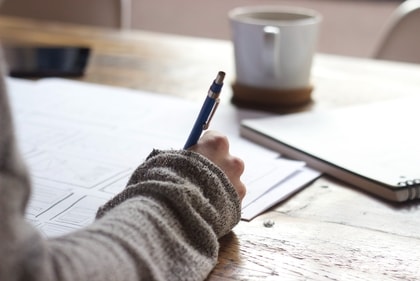 If you have decided to start a restaurant but lack experience in many areas of the business, consider gaining hands-on experience before you take the plunge yourself, preparation is the key to success. Especially if you are new to the industry taking a step back and obtaining a role within another restaurant will open your eyes to the many different tasks involved with day to day operations.
Gain hands-on experience in developing menus, ordering supplies, managing personnel and implementing marketing campaigns, as doing this will give you considerable insight into the ins and outs of the day to day life within the restaurant business. Many
Looking for marketing ideas? Here are 4 Effective Ways To Market Your Restaurant
---
---
---
Create A Business Plan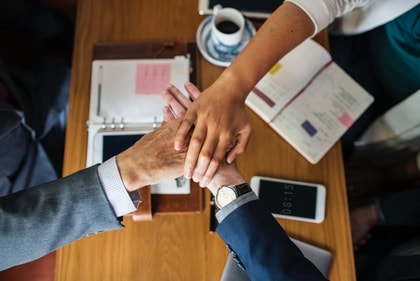 You are starting a restaurant which is hugely exciting! However, without a business plan your restaurant holds little chance of getting off the ground. Remember, "failure to plan is planning for failure".
A business plan has many uses, not only is it essential in securing investment should you need it, but there is also the added benefits of foreseeing potential problems before they arise. A detailed business plan covers many areas relating to every part of your new venture, as you research and build your business plan you will detail everything from restaurant marketing strategy to who will be supplying your food.
Creating a business plan is not an overnight process, as you build your plan you will learn about how every department in your restaurant will operate and how it will play its part in the success of the business. You will also understand the local competition and create a strategy on how to beat them, and win a market share in your area.
Let's take a look at some of the essential ingredients which make up a restaurant business plan.
Executive Summary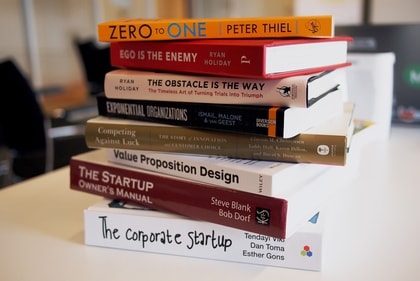 An executive summary is an overview of the key points in your business plan. After reading the executive summary the reader should have a clear understanding of the key points within your business plan. This is where you explain the basics of your idea to the potential investors, explain why you think you have the skills and expertise to manage the business successfully. Talk about your previous experience in handling similar ventures. Is this your passion? If it is, make sure you state that here.

Company Description
The company description explains the particulars of your business plan, such as the style of restaurant you want to create and the legal name as well as the ownership and management personnel. This section should also set out your vision for the company and outline clear objectives you want to achieve. Other basic information such as location and the target demographic should also be included here.
Market Analysis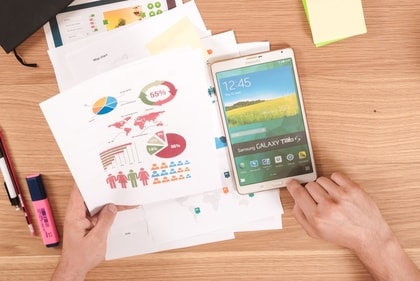 A restaurant market analysis takes a close look at the size of the restaurant market and clearly details the industry you are planning on operating within. Your market analysis should clearly outline your competitors and what threat they pose to your business. A reader, when looking at your market analysis, should find a well-researched piece of writing which demonstrates your expertise of the market and the restaurant industry.
Competition
Rather self-explanatory, this area is the study of your competition. You are always going to have serious competition, especially in the hospitality industry. Your competitive analysis should provide answers to questions such as, who are your competitors? What are their opening hours? What share of the market do they have? Detail the challenges that they could pose to your business venture.
Marketing Plan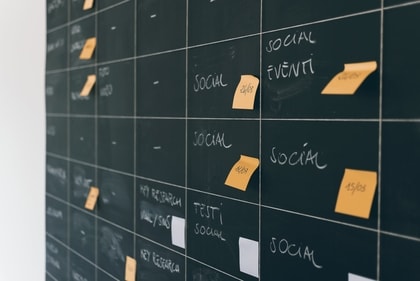 Now that you have identified your target market, the next step is to decide how you will attract them to your restaurant. Describe the product which you're are looking to sell and outline what your methods of promotion will be. Will you be employing digital marketing techniques? If so, outline the channels that you will use and why.
Management and Ownership
Who is going to take care of your venture? Will you find an expert to manage the restaurant or are you going to do it on your own? Explain the roles of the different staff members which are part of the management team. If you already have somebody on-board who has agreed to manage the restaurant, you can explain how they are the right person to lead the business.
Unique selling point (USP)
A USP is something that makes people see that your restaurant - for example a unique product, service or concept. To fully make the most of your USP, you need to make your restaurant 'dance around it' - for example, the USP of a restaurant called 'burgers and beers', based on homemade beers and the best quality meat, may be designed with beers and burgers on the wall, with a menu of 15 burgers and 10 homemade beers. They could then utilise their social media to post content about how they make their beers, the differences in their burgers etc. This is 'dancing around your USP'. You're sure to make your customers remember you with a strong USP in place!
Financing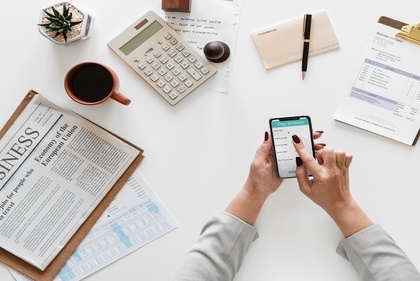 The financing section of your business plan ultimately describes if your business has potential or has little chance of getting off the ground. Include a general start-up budget as well as a cash flow projection. Include the numbers of what you expect to spend and the returns you plan on making. Don't forget labour costs and financial projections, there is much more which you may need to cover in this area depending on your circumstances. With your first site especially, you do not want to over-spend - if you run out of money quickly, you're setting me up to fail.

If just thinking about a business plan gives you a headache then click here for a free guide provided by the UK government.
---
Design Your Menu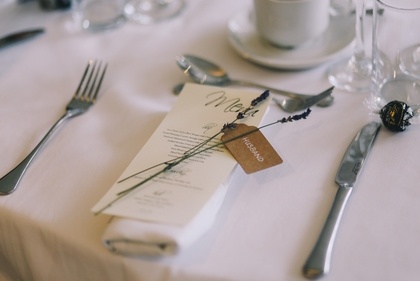 When guests visit your new restaurant, you need to blow them away with your menu. Therefore, you should dedicate a substantial amount of time to your restaurant menu design to make the best first impression. Restaurant menus can be deal makers or deal breakers, If you do not put the best design forward, your restaurant diners might be discouraged from ordering. A frustrating and unclear menu is not a great start to the dining experience!

Profiling is also a great way to create a successful menu. This involves creating a market profile - a set of attributes relating to a target population. These characteristics can include religion, income, age, countries of origin and life styles. This information will allow you to create a menu that will fit into the area of your restaurant. It can also help to decide on a price-range and atmosphere.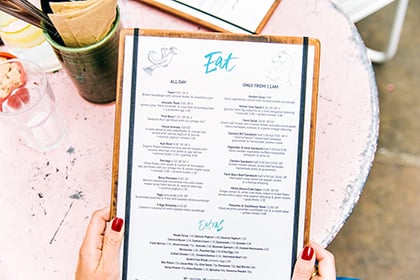 You also need to consider current food trends. When building a business in this day and age, you need to be able to adapt and evolve to what is popular continually. A great way to incorporate a 'wow' factor into your dishes is to put modern twists and techniques on classic dishes. You need to give your diners something they're not expecting, to stand out from the restaurants around you.
Before you design your menu, understand the relationship between the size of your menu and the kitchen size. A smaller kitchen size means that you shouldn't be biting off more than you can chew by having an unrealistically large menu. Spend plenty of time researching your dishes, understand how many you can produce and whether you can meet the potential demands of your diners.
It's also crucial that you practise and experiment with every dish at home before it goes on the menu. You could also provide a limited menu to friends and neighbours at a reduced price so you can get feedback on your dishes, to help you to tweak and fine-tune recipes.
Take a look at 4 Tips For Creating a Successful Restaurant Menu
Menu Layout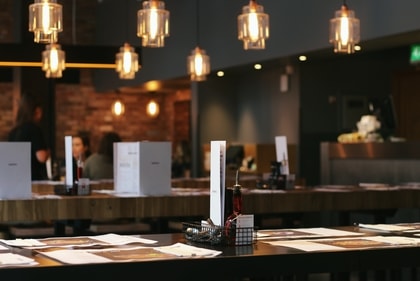 The layout of your menu speaks volumes about your restaurant. Whether you go for a formal, playful or casual design, make sure it encapsulates the dining experience.
The colour scheme and font should reflect your restaurant's style. For instance, if you are starting a French bistro, a plain font or a classic script font may be more appropriate than something bold and brash. If your concept is sports, a bold and playful font may be more appropriate. The same applies to the colour scheme; If you are launching a Mexican restaurant for example, you may want to use bright colours to reflect the vibrant culture.
How often should you change your restaurant's menu? Find out here
Menu Pricing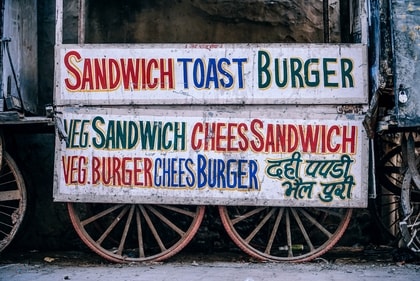 Pricing is a contentious issue, and it should be handled with care when designing a menu. By now, you should already know which dishes will be offered at your restaurant, give yourself enough margin to have the best chance of success while also understanding your competitor's pricing. Finding the right balance between value for the customer and value for the restaurant is key.

Menu Descriptions
A menu description should be both enticing and vivid; you want to make sure your descriptions give your diners a tough time deciding between dishes as they all sound so good! This is another case of finding a balance; descriptions should be simple however they should be creative enough to make diners lick their lips with the thought of ordering one of your dishes.
Ready to design your menu? Check out 4 Tips For Designing Your Restaurant Menu


Sustainability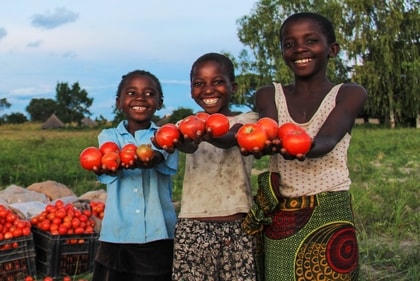 As well as displaying the food and drink you have to offer, diners are increasingly looking to dine at sustainable restaurants. Do you use local produce? Support Local farmers or use compostable coffee cups for restaurant takeaway services? If you adopt any restaurant sustainability practices such as these make sure your menu reflects this, not only will it increase your restaurant's reputation but its also a good talking point. Your menu not only displays what food you have to offer, it is also a key piece of marketing material.
Check out or Restaurant Sustainability Guide

Many restaurants are now seeing the benefits of becoming sustainable. As you are opening a brand new restaurant you can catch your competitors napping, start adopting sustainable practices from the day you launch.
Carbon Free Dining is a United Nations-backed initiative which is sure to create a feel-good factor around your diners and staff. Carbon Free Dining is free and very simple, one life-changing fruit tree will be planted in a developing country for every bill that is presented. Your diners can counterbalance the carbon impact of their meal while also helping put an end to poverty.
To learn more and request more information simply click here.
---
Finding A Premises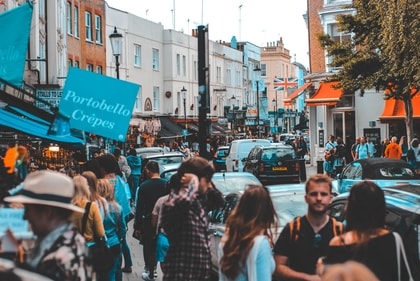 It is time to find the right location to establish your new restaurant business. Before getting started, you ought to understand that it's not easy finding the right space for your business, therefore this step may take some time. An excellent location is not easy to locate as many people imagine. A huge part of your dream coming to fruition is finally having the key to your restaurant, this guide will cover some of the crucial points which you should consider when looking for the right premises.
Visibility Is Paramount
Setting up a business where there is a high car and foot traffic is essential to bring in new business, although often costly to rent or purchase a building in a prime area, having plenty of eyes on your restaurant is essential to enticing passing diners. Although having the right location is crucial, there is little point in having a restaurant which has a dull and drab exterior. Attractive signage and a welcoming facade will increase your visibility and stand you in good stead for attracting those hungry passers-by.
Easy Access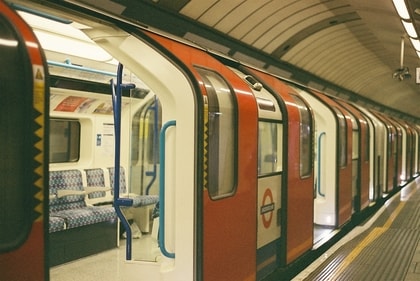 How easy is it to get to your restaurant? Understanding the local transport links like buses and trains will help you in your purchasing decision, if buses and trains are infrequent as the nearest stop is a mile away - diners could struggle to get your restaurant. Similarly, does the premises offer parking? Although unlikely in many city centre locations, having parking space is a huge bonus, taking away one reason for potential diners not to visit your restaurant.
Size Matters
Even the smallest restaurants require enough space for the kitchen, dry storage, the dining area, bathrooms, and the office. Therefore, ensure the premise will cater to your needs and also provide some room to scale, after all, you're going to be a success right?
Local Competition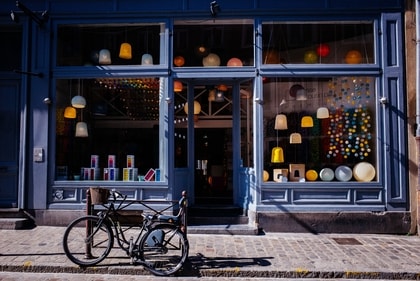 When researching location, take time to find out who else is operating a similar business in that area. If there are already a significant number of restaurants with a similar concept to yours, it's could be challenging to win the market share in the area. Although, if your restaurant offers a great dining experience with great food at a reasonable price you can start to make your mark on the area. Try to offer something that makes you stand out from other restaurants nearby - whether that be incredible desserts or huge portions.
Take Your Time
Don't settle for the first location you visit. Make sure you visit multiple areas before making your decision. Traffic, competition, access and pricing will be different at each location, ensure you thoroughly study each option. Especially if the areas you are considering are unfamiliar, speaking to local business owners and residents is a great idea.
Ready to design your restaurant? Check out 4 Popular Restaurant Design Trends
---
Hire Employees
For you to run and manage a successful restaurant, you must have staff members that are equipped with various talents and skills. Staffing has always been a challenge facing restaurant owners, a high turnover of staff in the hospitality industry continues to be a problem. In fact, in a recent study over 30% of restaurant owners stated that staffing is their biggest challenge.
Let's take a look at what positions you may need to fill in your restaurant:
Front of House Positions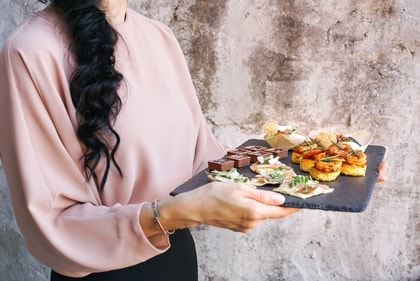 The front-of-the-house staff members have the most contact with your diners, they should be friendly and professional as well great problem solvers to deal with issues which may arise. The people you hire should be willing to handle customer complaints efficiently and encompass your restaurant values at all times. Some of the front-of-the-house service positions you may need include:
Servers

Waiter

Head Waiter

Hosts

Bartenders
When hiring for these positions, consider the concept of your restaurant. An outgoing server may not be the right fit in a quiet family restaurant. Regardless of the kind of restaurant you operate, the individual should understand your menu like the back of their hand.
Back Of House Positions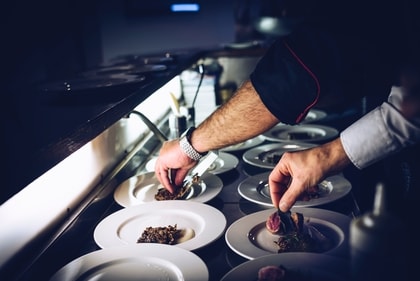 Although they do not interact with the diners directly, they should be good at communicating and be bought into the values of your restaurant.
Back of house positions include:
The Chef

Prep Cook

Line Cooks
Dish Washer
The high-paying positions like the chef and accountant require experienced individuals. The chef must be able to bring your vision to life, not an easy task. They should also be good time managers and practice high-level hygiene and safety. You can decide to hire non-kitchen employees like an accountant for a few days in the month instead of employing on a permanent basis. This will depend mainly on the flow of work in your restaurant.

Speciality Positions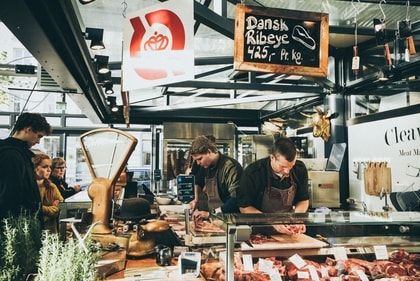 Depending on the concept of your restaurant, you might have to hire other speciality staff members. They often float between back-of-the-house of front-of-the-house positions. They include:
Dessert Chefs

Pastry Chefs

Butchers

Sommelier
Besides the high-end restaurants, most of the other eateries do not have a specific person assigned to the role. Instead, one member of staff is trained to take up multiple positions.
Check out 4 Tips To Hiring The Best Restaurant Staff
---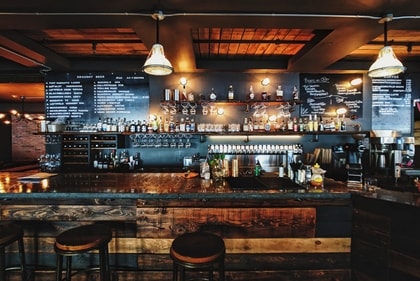 Advertising is essential for any restaurant, more so with a brand new business. Advertising has changed drastically in recent years, however, in some respects it has never been easier to get started. Traditional advertising has very much fallen by the wayside, newspapers and flyers may still work in some cases however restaurant social media and restaurant digital marketing have taken over.
New restaurants should be advertising before the doors are open to the public, you need to shout from the rooftops that their is a new restaurant in town. Before you start running social media campaigns or posting ads on Google, have a solid understanding of your target market. Are you hoping to bring in business people, families or college students? Once you are sure of your target demographic, you can now design ads that are tailored to meet their needs.
Social Media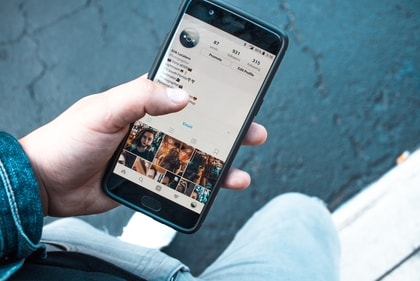 Social media provides many businesses with a chance to be found by a huge audience, and the restaurant industry is no exception. Social media is free to get started, and you can gain followers and new diners without spending a penny. However, through paid ad campaigns through platforms such as Facebook allows you can target a specific group of people whom you think are most likely to be interested in your restaurant. Take social media seriously and you will quickly reap the rewards, Facebook, Twitter, TripAdvisor and Instagram are the most popular in the restaurant industry. The content you post should be relevant to your audience, in order to grow your social media following you should be a great content marketer.
Take a look at 4 Tips To Attract More Diners
Promotions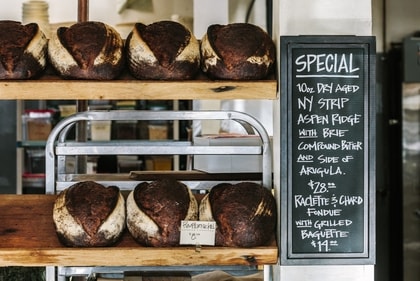 Promotions are essential to bringing in new diners as well as tempting existing diners back. Promotions like two-for-one and children eat free have proven very popular over the years. Social media is a great place to spread the message as well as on your website. You can even run email marketing campaigns which may target people who have already visited your restaurant, if diners have consented to receive marketing material you can drop a promotion straight into their inbox.
Looking for the edge on your competition? Check out our Restaurant Marketing Guide