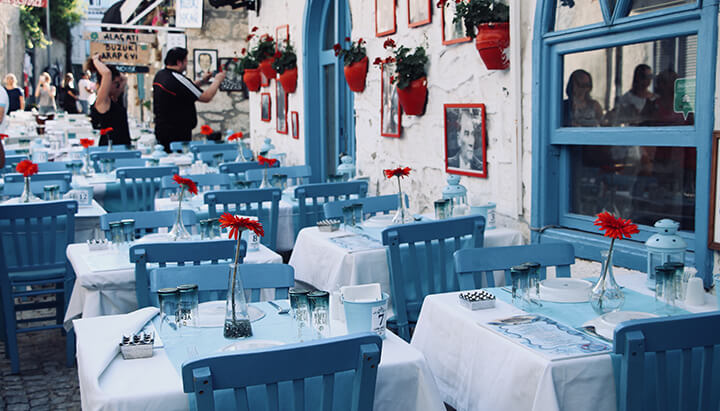 Hospitality marketing is both an art and a science that is a lost art for far too many restaurant & bar operators. Unfortunately, many advertising salespeople don't want you to know what's really working and that's because 9 times out of 10 it's not advertising.


Read Time: 10 Minutes
---
Whats on this page?
Introduction to restaurant marketing
4 cost-effective ways to increase sales for your 'restaurant'
How much should you spend on restaurant marketing?
Give your place a face-lift – simple fixes
---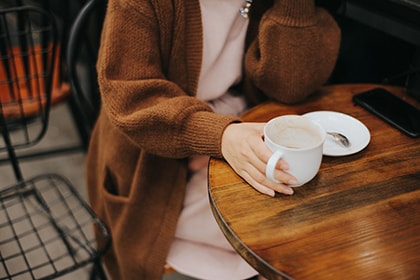 It's sad really, but the majority of restaurant marketing budgets are spent against initial openings and getting new customers to visit for the first time.
This is effective for consumer awareness but not the most effective place to spend your money. The majority of launch marketing efforts are spent against media advertising, which is costly and has a crap return on the investment.

Effective restaurant marketing isn't easy. It takes a lot of careful research, analysis and testing. It's also ever evolving, which makes it even more difficult to master.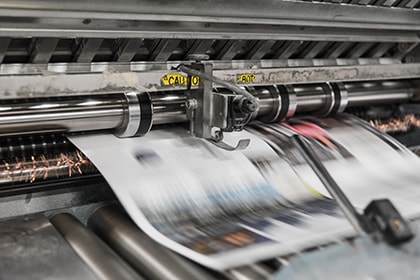 The most difficult part is that restaurant & bar owners are in the restaurant & bar business, not professional marketeers. Don't be discouraged though.
The fact that effective restaurant marketing is difficult is what can give you the competitive advantage. Resist the temptation to change everything at once or make knee-jerk decisions and end up throwing all your spare cash at print advertising - most of the time this does not work.

Social Media (in particular Facebook) advertising is currently the most effective in both cost and ROI, although I can see Google fighting back in the very near future. Google SEO pay-per-click etc. simply priced smaller businesses out of the market as they couldn't afford to bid against the big boys.

If something is worth putting on Facebook it's worth putting a bit of cash behind to target the right people. Please don't outsource this, keep it in-house as only you know what's happening right here, right now. I would highly recommend listening to a few podcasts in your car on the way to work (such as Nick Fosberg) this guy is a legend in the USA. Check out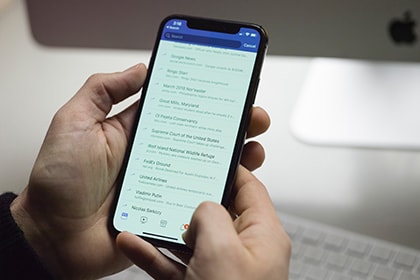 Restaurant marketing, recruitment, operations and training are inextricably connected. Great restaurant marketing will just kill a bad operation faster. That's because if you send people into an operation that does not live up to the hype, people will have a bad experience and your money would be better spent on operations improvement rather than restaurant marketing.
4 ways you can use Facebook marketing in your restaurant
4 cost-effective ways to increase sales for your 'restaurant'

Sales are so much easier to build when you know how it works. And fortunately, the methodology is much easier with the following definitions. Every effort you could make to build sales falls into one of these just four categories. Every promotion, advertisement or offer will push one of the following four buttons:

New Trial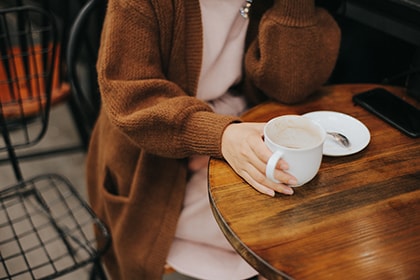 These are first-time customers buying from you for the first time. They will establish their opinion of your company during this first purchase and decide what percentage loyalty to award you in the future. New trial is expensive however, it is impossible to increase frequency, average spend or party size without customers to start with (think rent-a-crowd). After a customer base has been established, however, it is advisable to focus considerable efforts on the sales-builders listed below.

Frequency
Is how often existing customers return to you for future purchases. Frequency is generated by developing enduring relationships and loyalty among customers. Developing successful loyalty programs is key, such as bounce-backs and loyalty points collection systems.
Bill Average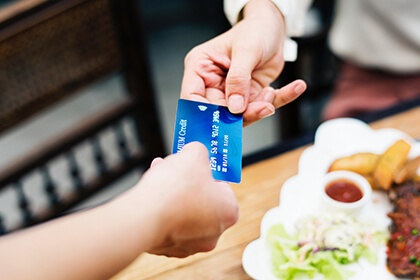 Can refer to the total purchase for each transaction. In this instance, however, I am referring primarily to per person spend average – the amount each guest or customer spends at purchase. Bill averages can be built through price increases, suggestive selling programs, and through add-ons or up-sells to name but a few ideas. Make sure that the increase in bill average remains consistent with your overall positioning strategy.

Party Size
As the name would suggest, Party Size refers to the number of people in each party. Do customers primarily visit alone, in groups of 2, groups of 5 or more? Whatever the number, you'll need to devise programs that encourage customers to bring more of their friends with them for each visit. Examples of programs include party booker eats free, and refer-a-friend tactics. Encouraging party size turns customers into advocates and enlists them as part of your sales-building team.
Check out 4 more ways to market your new restaurant

How much should you spend on restaurant marketing?
A typical restaurant should allocate approx' 2%-5% of net sales to marketing. You should also allocate this money proportionally to your sales volume, if July is your busiest month, you should spend a proportionate amount on your restaurants' marketing budget in that month.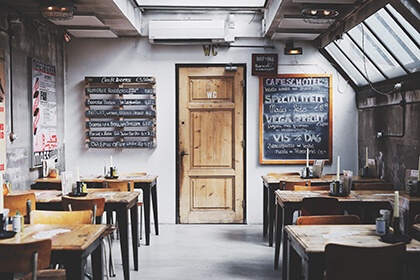 Go fishing when the fish are biting. Some restaurant owners look at slow periods and think that's when they need to spend money to drive sales, so they spend a load of cash trying to build a happy hour business and forget to build on top of their busy periods. Fact is, there is a reason people aren't coming in from 4:00 PM – 6:00 PM to eat, so don't send valuable marketing funds down the drain trying to build this period. Restaurant marketing can't change behaviour; it can only influence existing behaviours.

There are no magic beans when it comes to restaurant marketing. If you cannot prove the cash you spend on anything especially advertising persuaded people to do business with you, you should not do it. If you can't see a direct relationship between restaurant marketing and increased sales, your marketing isn't working.
Check out 4 ways to increase your TripAdvisor ranking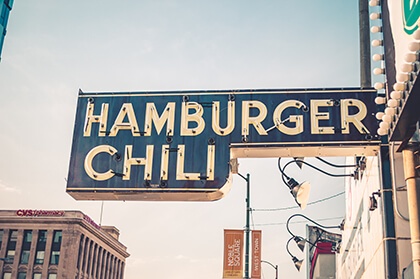 Relationship Marketing and Neighbourhood Marketing does work for restaurants - They are basically the same thing; a marketing philosophy that seeks to build competitor proof relationships with customers and employees without a reliance on mass media advertising.
It's about all of the elements in this blog plus a whole lot more. The simple fact is you can't afford not to focus on Relationship Marketing over advertising. The competitive advantage is found in the fact that many of your competitors are not running effective Neighbourhood Marketing for their restaurant.

Give your place a face-lift – simple fixes

Your restaurant should reflect a personality, brand and concept at every point that guests come into contact with it. Even the most innovative restaurant needs a little "face-lift" every now and then. Here are some easy ways to refresh your brand and breathe new life into an older restaurant concept. Please remember with any design tweaks get professional advice if you are not creatively gifted.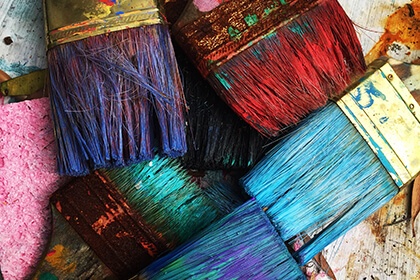 Paint revitalises the place
A quick and cheap way to update the colour palate of your restaurant and give the space a sense of currency. When budget is an issue, colour makes a bold statement at an affordable price.

Subtle tweaks with new features
If the inside of your restaurant seems to lack personality, adding unique features and small personal touches can help it achieve its own individuality. Try adding attention-grabbing finishes to walls, tabletops or floors to keep guests intrigued.

Lighting
Another quick fix is to switch out traditional light fixtures for updated ones - filament bulbs are very much the thing currently as they really improve the atmospherics. This is not only a quick way to create focal points, but will also create a more unique dining experience for guests. When implemented properly, lighting can even create dramatic effects that enhance both architectural and interior elements.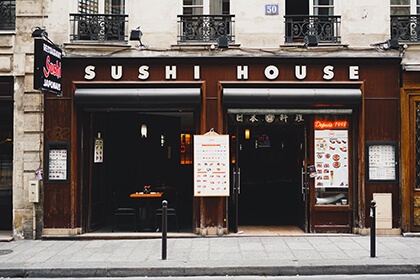 Signage
To increase your restaurant's appeal and road visibility, create well-lit areas and update exterior design elements and landscaping. Always make sure that your restaurant's name is displayed prominently out front so that diners can easily find you.

Menu makeover
Adding new dishes to your menu can be a great way to revitalise your brand and keep customers intrigued. Just avoid the temptation to be all things to all guests. If a menu item isn't consistent with the personality of your restaurant, it doesn't belong on your menu. You need to deliver a dining experience that is authentic and connected to who you say you are as a concept.


Uniforms
By outfitting your staff with new uniforms, you can update the look of your entire restaurant. Just as restaurant design trends change over time, so do clothing trends and you don't want to appear outdated. Remember that each member of your staff serves as a walking representative of your brand.

Creative brand continuity and logo
An updated creative platform can be implemented throughout your restaurant by applying it to menus, napkins, to-go materials, etc.
Creativity is more than just a logo; it includes all graphic design elements, such as typography and background style. All of your restaurant materials should incorporate a consistent creative platform reflecting your overall business positioning.

PR

Public relations and publicity stunts can revitalise your restaurant's image by getting it featured in the news, therefore increasing exposure and prestige. To cut through the clutter and generate extensive exposure, you need a newsworthy story angle. For example, a celebrity chef cook-off, charity events and other stunts are great ways to attract customers and media attention.

PR will build credibility while advertising breeds skepticism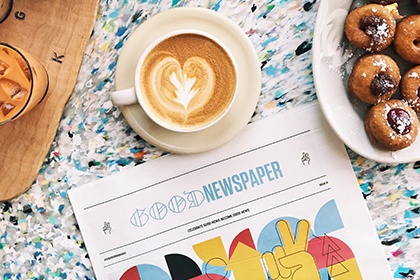 "Advertising you pay for, PR you pray for." People often confuse restaurant PR with any style of advertising, but the two are dramatically different. Advertising places adverts while PR places news. Both are designed to get the attention of consumers. Both will use the same media – this is where the similarities end.

Restaurant PR broadens your reach - With PR, you can extend your marketing into areas that cannot be cost-effectively reached with paid advertising. With an effective PR campaign, articles on your restaurant and bar are published in print. If a particular story angle has a certain appeal – it is told online, on TV and radio news and talk shows. With the right PR a magazine will tell your story for free rather than charge you thousands to advertise.
Check out 4 popular restaurant design trends
Get the community involved
'Networking' with local organisations is one of the best ways to gain exposure and build support for your restaurant and its opening. Consider groups that would gain the most from participating in your event, while simultaneously contributing to the success of your grand opening. For example, by joining the local Chamber of Commerce, you are contributing to an important local organisation while immediately exposing your restaurant to key business-owners and decision-makers.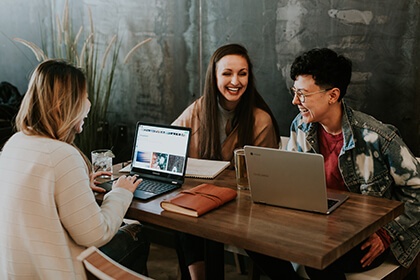 These business-affiliated organisations will give you the opportunity to build relationships with your neighbours, which can grow into a network of resources essential to any business owner. Support from these professionals increases the likelihood of a successful event and the possibility of recognition from political representatives, which in turn, leads to increased media attention.
Teaming with a local charity or non-profit organisation is also a great way to promote your restaurant grand opening. It not only increases attendance and supports a good cause, but it also positions your restaurant as a contributor to "good will" within the community and can present more possibilities for media coverage. Once you have a reputable charity on board, it is easy to find other supporters. Your vendors may be willing to cover some of the hard costs of your event, since it is for a good cause. Other parties involved, such as the entertainers, may offer lower rates in support of your charity affiliation etc.
When asked what was the single most important event in helping him arrive at the theory of relativity, Albert Einstein was reported to have said, "Figuring out how to think about the problem."
'Advertising' you pay for, PR you pray for - 'Advertising' places adverts while PR places news...